Available with
Steel Cable

or AmSteel®Blue Rope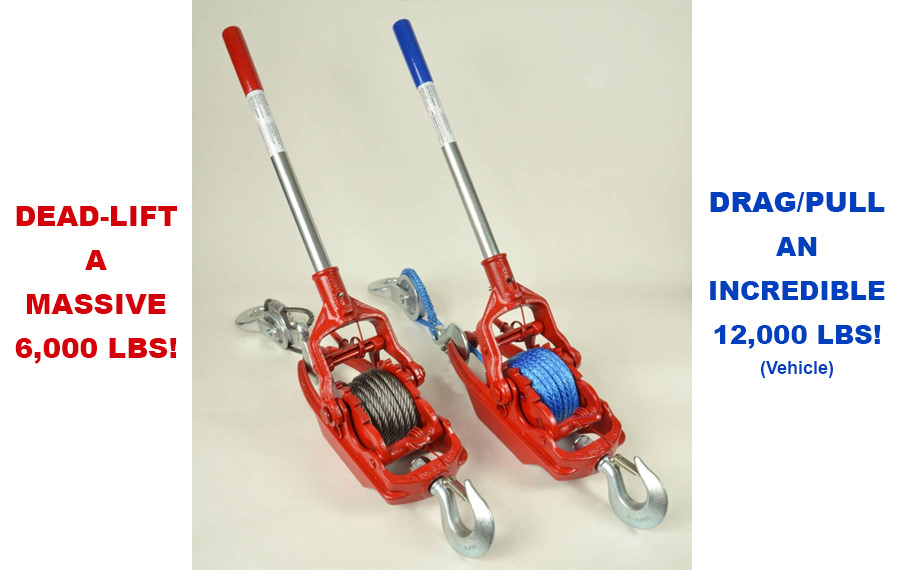 Now available, "optional" extension handles!

Cut your effort in half with a longer handle.
The design of The More Power Puller® hasn't changed much in over 80 years...why would we want to change a good thing? This hand winch will last for generations. We regularly service pullers that are 30 to 55 years old, and often all they need is a new cable or spring. We are confident that you will find The More Power Puller® to be a reliable, safe, and heavy-duty tool that will prove to be indispensable.